24/7 Disaster Group is the # 1 fire, water and storm damage restoration contractor in Tulsa and the surrounding metropolitan area.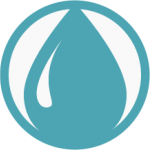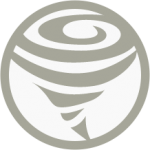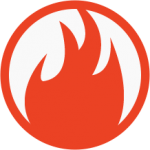 FIRST AND FOREMOST, WE WORK FOR YOU!
Our project managers and technicians are ready to respond within 1 hour of your phone call to provide professional residential restoration services. 24/7 Disaster Group works with all insurance carriers.
No matter what the damage, 24/7 Disaster Group is ready to respond to provide board-up from storm damage, cleaning from fire and smoke damage or water extraction and dry down services from a water leak or sewage backup. A fast response is critical to preventing secondary damage to you home. The faster emergency services and mitigation can begin, the less the damage spreads and the faster you can get back to normal living.
Residential Water Damage Restoration
A burst pipe, leaking water heater, toilet overflow, sewage backup or rising flood waters can cause serious damage to your home. Water will always follow the path of least resistance and can cause extensive unseen damage if not taken care of quickly. 24/7 Disaster Group uses the latest technology in water detection and extraction equipment. With our moisture meters, humidity meters, thermo hygrometers and thermal imaging equipment we can find and track all moisture damage in your home.
Water leaks can quickly cause damage to wood flooring, carpet, interior and exterior finishes, electrical and heat and air systems. Extracting water and drying affected materials must be completed properly before any repairs can be made to your home. You can expect 24/7 Disaster Group to care for your property and belongings and bring your home back to its pre-loss condition.
1 hour emergency response.
Emergency water extraction.
Structural drying.
Contents and furniture drying.
Wet carpet water extraction.
Pumping of standing water from basements.
Antimicrobial and disinfectants.
Content cleaning, inventory, pack out and offsite storage.
Dehumidification.
HVAC decontamination and ductwork cleaning.
HVAC ductwork coatings.
Sewage cleanup and debris disposal.
Residential Fire and Smoke Damage Restoration
24/7 Disaster Group is Tulsa's best fire and smoke damage restoration contractor. Our turnkey services encompass content and furniture pack out, cleaning and offsite climate controlled storage, structure cleaning, demolition and construction repairs. From start to finish 24/7 Disaster Group can handle all your fire and smoke damage restoration needs with one phone call.
24/7 Disaster Groups industry certified fire and smoke damage restoration technicians use the latest technology available to clean fire and smoke damage from your home. From smoke damage cleaning in your ductwork to sealing and painting structural framing to new hardwood flooring, 24/7 Disaster Group will provide the best fire and smoke damage restoration services you can find.
Emergency board-up and tarping services.
Evaluate and inventory contents to determine what is salvageable and what might be beyond salvage.
Offsite content cleaning and climate controlled storage.
Corrosion mitigation to fixtures.
Deodorization, ozone treatment and thermal fogging.
Water extraction from fire department or fire suppression system.
Top-down smoke damage cleaning.
HVAC ductwork cleaning and duct sealants.
Structural evaluation.
Select demolition and temporary repairs.
Residential Storm Damage Restoration
Storm damage in Tulsa and Oklahoma can happen at any time. Tornadoes, hail storms, wind storms, snow and ice storms and heavy rain are all weather events common in Tulsa and surrounding areas. 24/7 Disaster Group's professional and knowledgeable storm damage restoration technicians and project manager are ready 24 hours a day 365 days per year to help with storm damage to your home.
24/7 Disaster Group will provide any storm damage restoration emergency services needed to temporarily bolster your home to prevent secondary damage. After emergency services are complete 24/7 Disaster Group can repair or rebuild your home to its pre-loss condition.
Emergency roof tarps and temporary weather resistant coverings.
Window and door board-up.
Water extraction from rain water or rising flood waters.
Drying of carpet, wood flooring or other affected materials and finishes.
Content inventory, evaluation, pack out and offsite climate controlled storage.
Furniture and content restoration.
Residential Restoration, Remodeling and Construction
After emergency services have been completed from fire, water or storm damage 24/7 Disaster Group will complete repair work scopes, work packages and cost estimate for repairs. We work will all insurance companies and submit all project documents to completely repair your home.
Whether your home has sustained roof damage from a storm, fire damage in your kitchen or whole home, or a water leak in your bathroom, 24/7 Disaster Group performs all repair and construction work from bathroom remodels to complete new ground up construction.
Bathroom remodeling.
Kitchen remodeling.
Engineered wood flooring.
Hardwood flooring.
Plumbing fixtures.
Electrical wiring and fixtures.
Heat and air conditioning systems.
New siding and soffits.
Masonry.
New roofing, flashing and sealants.
Cabinetry, trim and millwork.
Drywall and interior finishes.
Carpet and tile installation.
Painting and faux finishes.
24/7 Disaster Group can provide any kind of restoration, remodeling or construction services to your home. Even if you have not experienced a fire, water or storm damage event and don't need restoration, we can provide any remodeling and construction needs you might have. Our team of project managers, in house carpenters and long term relationships with subcontractors have the ability and know how to complete any construction project. 24/7 Disaster Group is a Tulsa family owner turnkey contractor with experience in hundreds of ground up new construction homes and thousands of interior and exterior home remodel completions.
24/7 Disaster Group provides the most complete streamlined restoration and construction services in the Tulsa market and surrounding areas. We provide fire, water and storm damage restoration services in Tulsa, Bixby, Jenks, Owasso, Claremore, Pryor, Glenpool, Muskogee, Beggs, Haskell, New Tulsa, Bartlesville, Osage, Tulsa County, Wagoner, Inola, Broken Arrow, South Tulsa, Craig County, Mounds, Kiefer, Sapulpa, Sand Springs, Leonard, Kellyville, Fair Oaks, North Tulsa, Verdigris, Sperry, Vera, Ramona, Foyil, Mazie, Coweta, Porter, Liberty Mounds, Bristow, Mannford, Okmulgee, Henryetta, Oklahoma City, Moore, Norman, Edmond and the entire Eastern half of Oklahoma. 24/7 Disaster Group has a 1 hour response time in the Tulsa metropolitan area, Oklahoma City metropolitan area. 24/7 Disaster Group also provides fire, water and storm damage restoration services in major catastrophe areas when large tornadoes, flooding, and weather related events wreak havoc across the United States.