FAST RESPONSE. EXPERT EXECUTION.
DAMAGE RESTORATION.
Who is 24/7 Disaster Group?
We know how buildings are constructed. Some just see drywall and paint; we don't just see finishes, but what is behind the finishes: framing members, electrical and mechanical branch services, insulation, moisture barriers, and other building components; components that can trap moisture or hide other forms of damage.
Where Can I Find Timely Damage Restoration near Me?
Whether it's rainstorms, ice storms, tornadoes or wildfires, Oklahoma is no stranger to natural disasters. Any one of these disasters can cause severe damage to your property, leaving your home unliveable, or your business inoperable. When you need time sensitive and professional restoration for your property, look no further than the restoration specialists at 24/7 Disaster Group. Our experienced team will perform residential, commercial and insurance claim restoration in and close to Tulsa and Broken Arrow, OK, and they are more than able to restore your home or business back to where you need it.
Timely, Effective Restoration for Wind, Fire and Water Damage
When disaster strikes, it is imperative that you repair the damage as soon as possible. Some forms of damage, from lightning strikes to flooded basements, are quite obvious, while others, such as lingering hidden moisture or smoke damage, are less noticeable–if not completely unnoticeable. However, they have the potential to cause long term damage if not handled professionally and immediately. That's why our team will evaluate your property for any and all water and moisture damage before performing a full water damage restoration, including clean-up, needed demolition and drying.
Water damage restoration projects aren't the only restoration emergency we tackle. We also restore and help you recover from fire and smoke damage restoration and wind and storm damage restoration, ensuring that your home or business will be fully restored to pre-loss condition no matter what type of disaster strikes. We even perform full renovation and construction services for buildings as extensive as churches, apartments, and high rises, working with you every step of the way to ensure that your finished building fits your specifications.
How Do I Obtain Emergency Disaster Repairs near Me?
From residential water damage restoration to commercial fire and smoke damage restoration, you can count on 24/7 Disaster Group to be nearby and ready to work. With decades of experience working on Tulsa and Broken Arrow's commercial and residential properties, we will go above and beyond on every job. To get the kind of help you can trust, simply call (918) 779-4900, or contact us via our online form.

Bruce R.
Local Business Owner
My cell phone carries only one pre-programmed phone number for disaster relief, and that's 24/7 Disaster Group

Glenda L.
RONALD MCDONALD CHARITIES
"The final product was flawless… you can't tell anything ever happened!"

Terrell H.
Local Home Owner
"24/7 is great to work with through the entire repair process."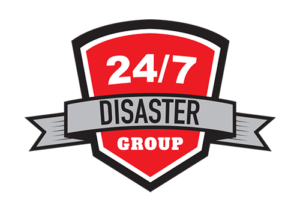 Satisfaction Guaranteed