24/7 Disaster Group is the industry leader for fire, water and storm damage restoration of commercial facilities.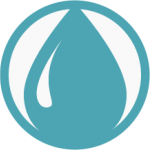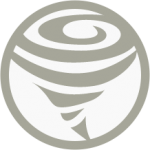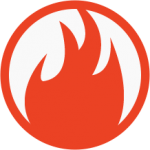 FIRST AND FOREMOST, WE WORK FOR YOU!
From office buildings to schools, churches, hotels, banks, or manufacturing facilities, 24/7 Disaster Group understands the urgency to not only protect the facility from further damage, but also ensure emergency services and restoration are completed as soon as possible to minimize downtime of the facility and resume business as normal.
24/7 Disaster Group is a turnkey fire, water and storm damage restoration general contractor. We have decades of experience providing emergency damage mitigation services as well as building renovation and ground up new construction services. 24/7 Disaster Group is owned by Rohleder Earth Inc, a commercial and industrial construction company. This construction background gives us a major advantage over our competitors in knowing how buildings are built and how to look past the surface finishes to find damage. We are more than just cleaning technicians; we are building and facility professionals.
Commercial Fire & Smoke Damage Restoration
A fire can be one of the more devastating disasters for commercial properties. While the fire itself might be contained to one area, smoke damage and soot can travel and be pervasive throughout an entire facility, even if it cannot be seen with the eye. 24/7 Disaster Group utilizes state of the art fire and smoke damage restoration equipment to clean and deodorize your facility.
Every fire brings a different set of circumstances based on the facility type. 24/7 Disaster Group is always ready to respond quickly to get your facility back up and running. Here is a basic overview of our turnkey fire and smoke damage restoration services:
Board-up and secure facility to prevent secondary damage and control foot traffic/facility access.
Evaluate and inventory contents. Take salvageable contents offsite to be cleaned and stored in a climate controlled facility.
Document and media recovery.
Control the ventilation of facility and implement negative air with HEPA filtration.
Deodorization of facility with thermal fogging and/or ozone depending on personnel access.
Clean facility top-down from fire and smoke damage. Including HVAC systems and permanent fixtures.
Prepare restoration and reconstruction work scopes and proposals. If fire damage is extensive this will include architectural and engineering services.
Complete needed interior and exterior remodeling or construction of facility back to pre-loss condition.
Commercial Water Damage Restoration
Water damage whether caused by a burst pipe, toilet overflow, fire suppression system, sewage backup or other related water event can cause vast damage in commercial buildings and facilities. 24/7 Disaster Group's fast response to find and extract all water damage is critical in preventing secondary damage to your facility.
24/7 Disaster Group's water damage restoration technicians use the most state of the art equipment to find, extract and dry down all moisture from any type of water damage to commercial facilities. Our techs use this equipment to find all water damage as water will take the path of least resistance and travel into hidden wall cavities or down electrical and mechanical branch services. Our water damage restoration technicians are industry certified and complete continuing education credits to ensure your facility is well taken care of.
1 hour emergency response. Tech will be on site for emergency inspection to have plan of attack ready for work crews as they mobilize equipment.
Find and map all moisture damage using moisture meters, humidity meters, themo hygrometers, and thermal imaging (aka infrared technology).
Water extraction – truck mount and portable water extraction.
Water and sewage pump out.
Dehumidification and humidity control.
Fresh air, antimicrobial disinfectants and odor control.
Content drying, cleaning, evaluation and offsite climate controlled storage.
Mold, air quality and environmental testing.
Plumbing and HVAC repairs.
Cabinetry and millwork drying.
Carpet drying.
Wood floor drying.
Structural and content drying.
Restoration and repair work scopes and proposals.
Construction and remodeling repairs to affected components of structure.
Commercial Storm Damage Restoration
Storm damage in Oklahoma and Tulsa can happen at any time. Surprise hail storms, wind storms, tornadoes, heavy rains and snow/ice storms are just a few of the weather events that Tulsa experiences almost every year. 24/7 Disaster Group is ready to respond 24 hours a day 365 days a year to any storm damage event to provide emergency services and repairs to your commercial facility.
Install temporary weather resistant roof covers.
Storm damage debris cleanup.
Tree removal.
Emergency board-up and property securement.
Water extraction and structural drying.
New roofs, flashings and sealants.
Content cleaning, pack out and offsite climate controlled storage.
Work scope packages and cost estimates for repairs.
Completion of all repairs needed from storm damage.
Commercial Restoration, Remodeling and Construction
After emergency services are completed from fire, water or storm damage, 24/7 Disaster Group can complete any needed construction repairs to your facility. We provide turnkey interior and exterior as well as new ground up construction services. We can work with your insurance company to submit all documents to repair or rebuild your facility.
Architectural and engineering design.
Select or controlled demolition.
Site work and utility installations.
Masonry.
Metals and construction.
Thermal and moisture protection.
Heating, ventilation and air conditioning.
Carpentry and millwork.
Windows and doors.
Interior and exterior finishes.
Concrete and paving.
Furniture, fixtures and equipment.
Mechanical and plumbing.
Electrical.
Specialty equipment and installation.
Conveying systems and equipment.
24/7 Plan – Pre-Disaster Planning
24/7 Disaster Group offers our 24/7 Plan to our commercial customers. Whether you own or maintain a church, high rise office building, apartment complex or any commercial or industrial facility, 24/7 Disaster Group can visit your facility and create a pre-disaster plan.
Our team will complete a walk through to become familiar with your facility, learning where high priority response areas are located such as IT/server rooms or sensitive document storage. We will load building plans, documents, building maintenance contact info, and facility used subcontractors into our CRM software that can be accessed by phone/tablet app or desktop login by 24/7 and users assigned by the facility owner.
Pre-disaster planning
Learn facility and high priority response areas. Example, IT/server room or document storage.
Facility walk through to familiarize techs with site.
Contact information – property manager, building engineer, etc.
Facility subcontractor contact info- what electrical, HVAC, mechanical and fire suppression companies regularly provide services to facility.
Building plans and necessary documents on file.
Load all facility info into CRM software. Info available on phone/tablet or computer at any time to review disaster plans or respond to a disaster.